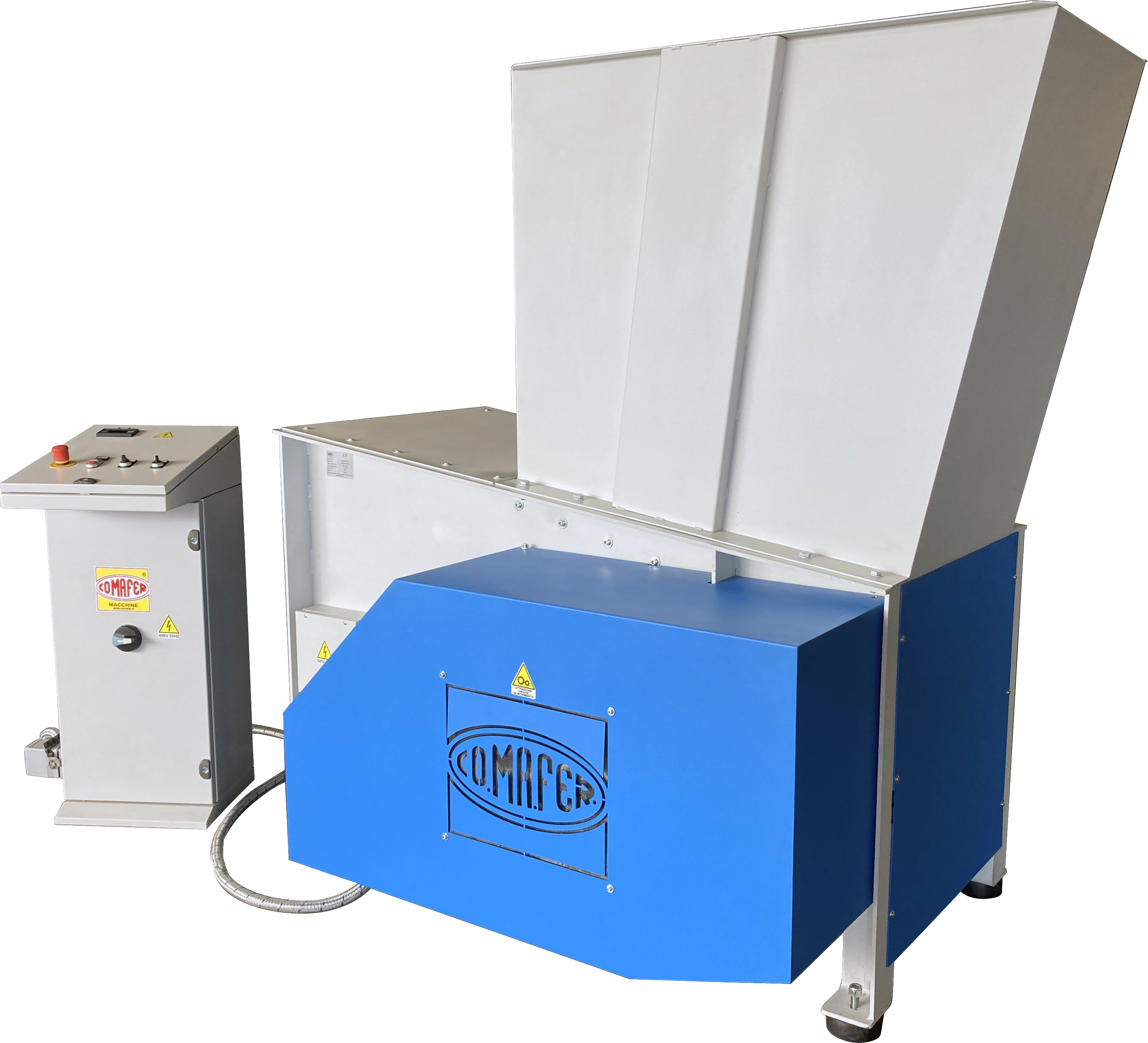 Dinamic wood grinders
MAC 600 EVO Grinder
The ideal grinder for medium-sized carpentry businesses.
This is a single-shaft machine with hydraulic pusher box for grinding carpentry wood waste with min./max. 8-17% moisture content. The ground waste can be collected via suction, using the intake provided and combined with chips in the suction system and briquetted.
Operation
It is based on the operation of a roller equipped with special inserts. A material containment hopper is fastened to a mechanical block fitted with a plunger tray driven by a hydraulic power pack. The product to be ground is consequently pushed towards an insert holder roller which causes it to be crushed. The final size of the ground pieces is determined by a special mesh
The advantages of our products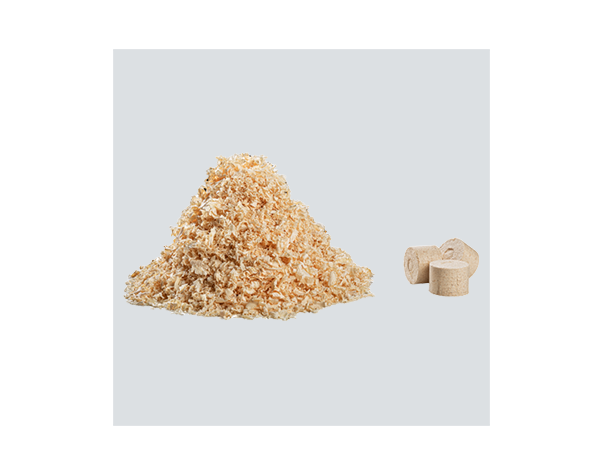 Reduction in volume -90%
Briquettes allow for sensible reduction in volume (depending on the type of material) due to their high pressure compactness rather than the chips. They make work environments considerably more organised and efficient. You can use new spaces to store products and for the production lines.
Reduction in volume -90%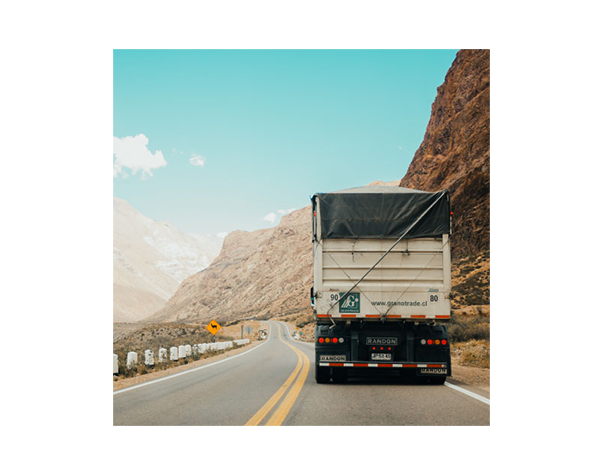 Lower handling and transport costs –80%
The briquettes ensures easy and practical handling, thus reducing internal and external transport costs (use of the forklift truck and, consequently, the time operators dedicate to collecting scraps).
Lower handling and transport costs –80%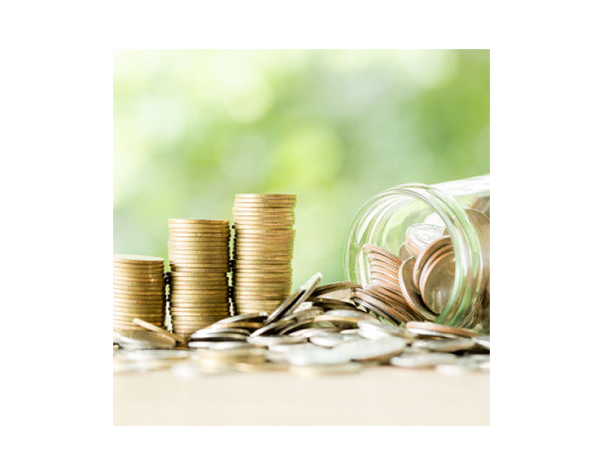 Lower recycling costs –70%
The lower transport costs for briquettes have a direct impact on the sales margin at the collection facilities and can represent a valuable source of income.
Lower recycling costs –70%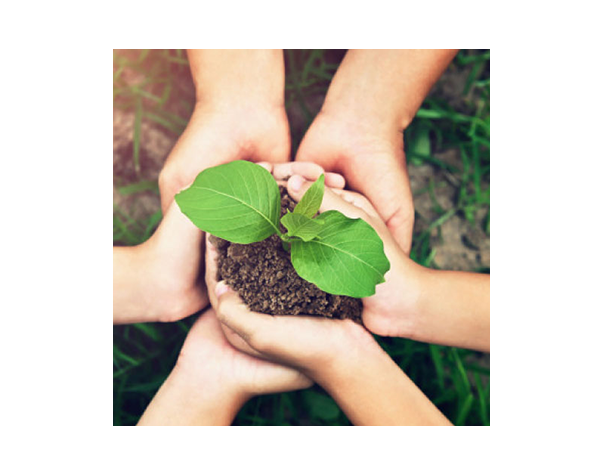 Lower environmental impact
Briquettes allow for reducing the environmental impact due to the conditions and state of the container or collection facilities, which are often not in a good state.
Lower environmental impact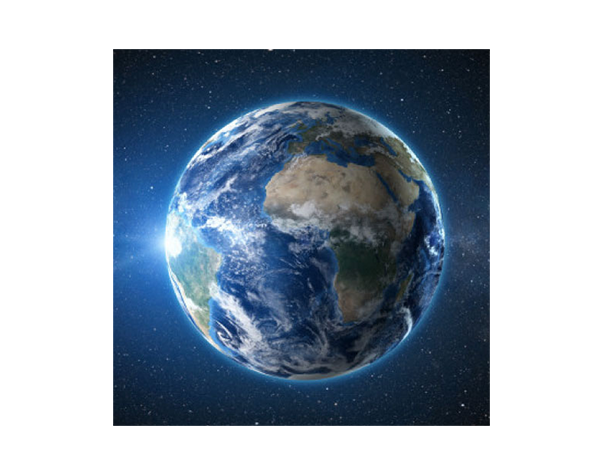 Lower environmental pollution –70%
The briquettes improve combustion in boilers and fireplaces thanks to an exceptional heat capacity. In turn, this sensibly optimises the yield resulting in less fumes generated and very limited post-combustion residues.
Lower environmental pollution –70%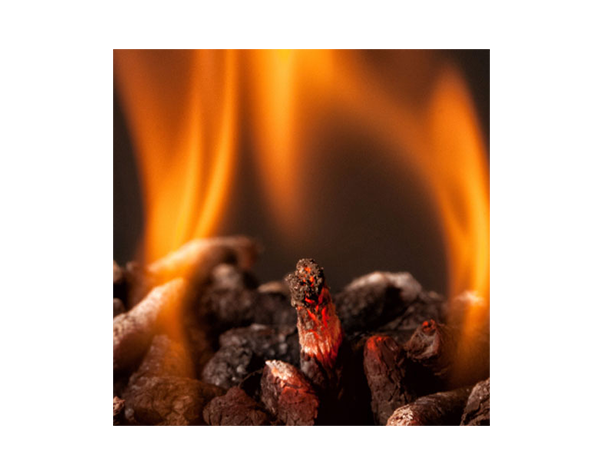 Higher yield +80%
The briquettes allows for concentrating high energy reserves in a limited volume with a high environmental conservation. During the combustion phase into boilers and fireplaces, the briquettes increase the yield quite sensibly owing to their fundamental characteristic of being compacted at extremely high pressures, as opposed to plain wood chips or shavings. Due to their exceptional heat capacity (wood briquettes have an average yield of 4,000/4,500 kcal, higher than of firewood, which is 2,000/2,300 kcal), they retain heat for longer keeping the temperature inside the boiler's firebox high. Owing to their physiological properties, they are ecofriendly, produce little smoke, have a high density, low percentage of humidity and burn slower and almost entirely with a very limited post-combustion residue. The boilers are cleaner and require less maintenance. Due to the very low porosity of briquettes, the embers produced during combustion are denser than to the ones produced by wood or by non-pressed biomass.
Higher yield +80%
Discover the qualities of our briquetting presses
The qualities
Over 40 years of experience and 18,000 machines sold.
Peerless quality in briquette compacting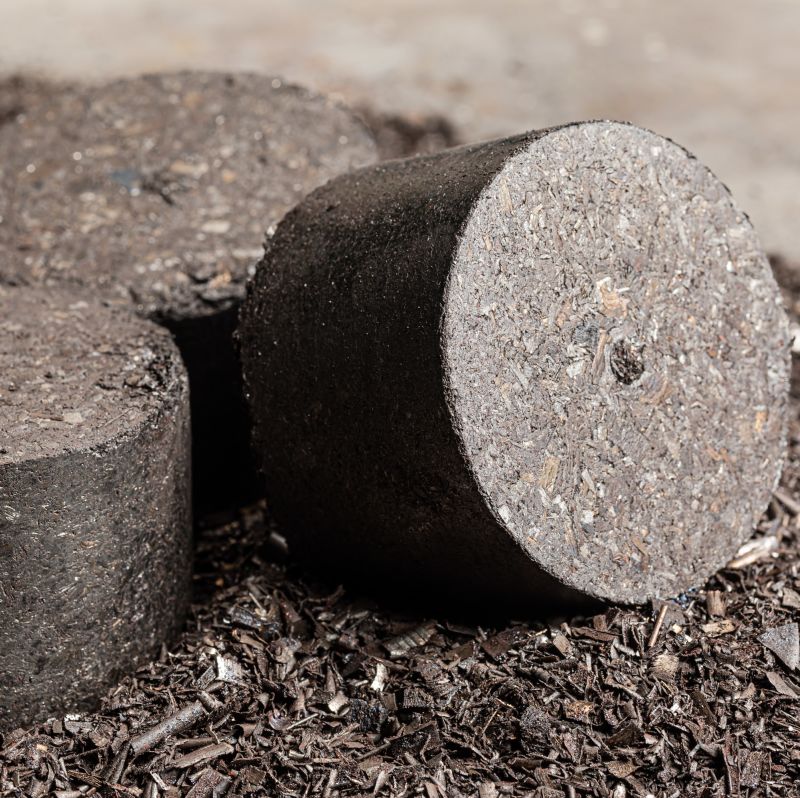 Superior construction, strong reliability and uncompromising performances.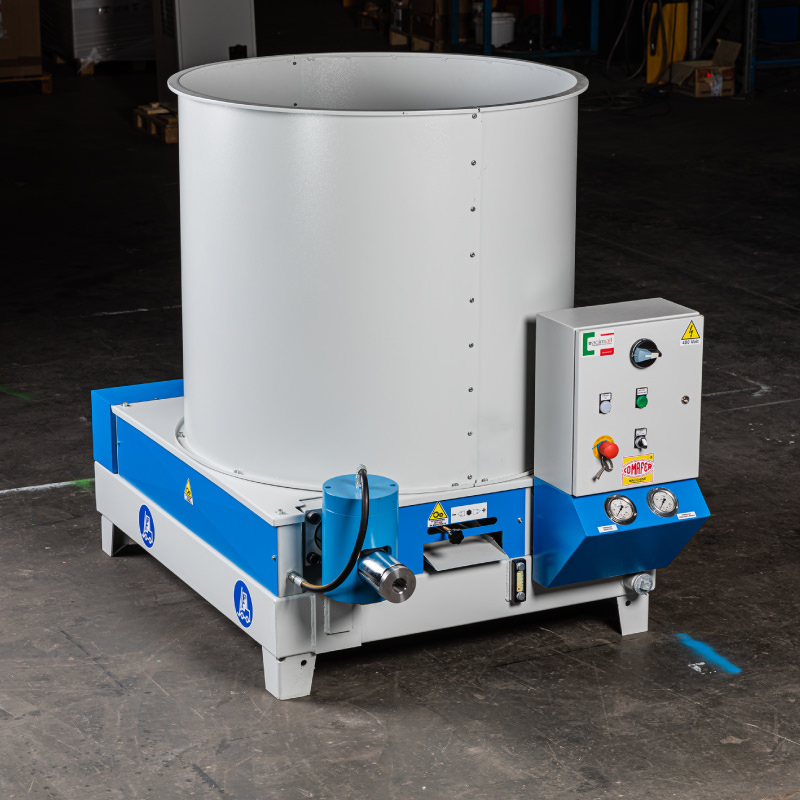 Cutting-edge technology, only premium-quality components for extremely high value added and an excellent price-quality ratio.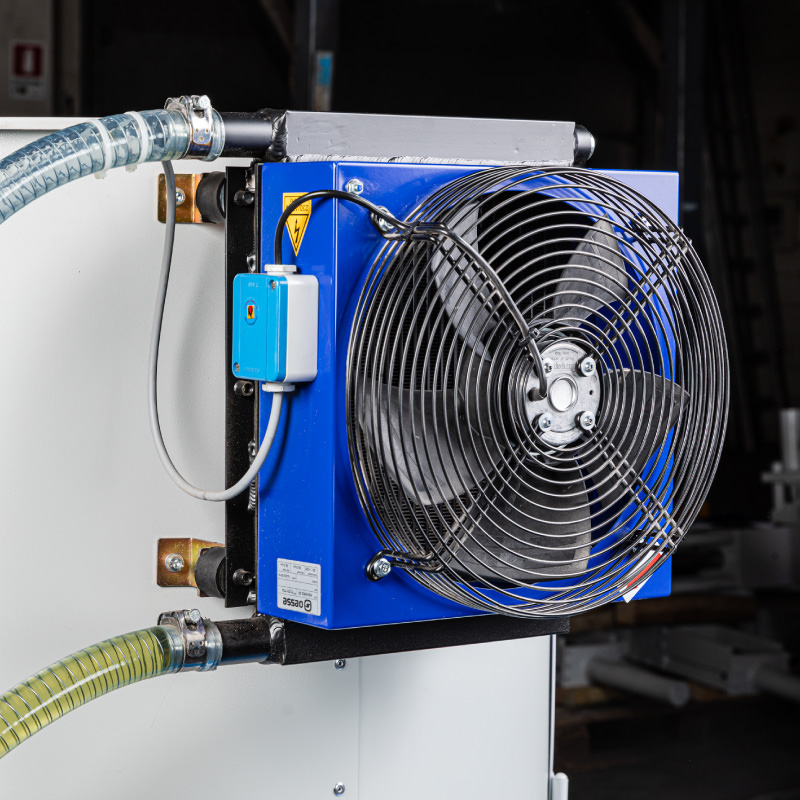 Maximum flexibility and ease of use.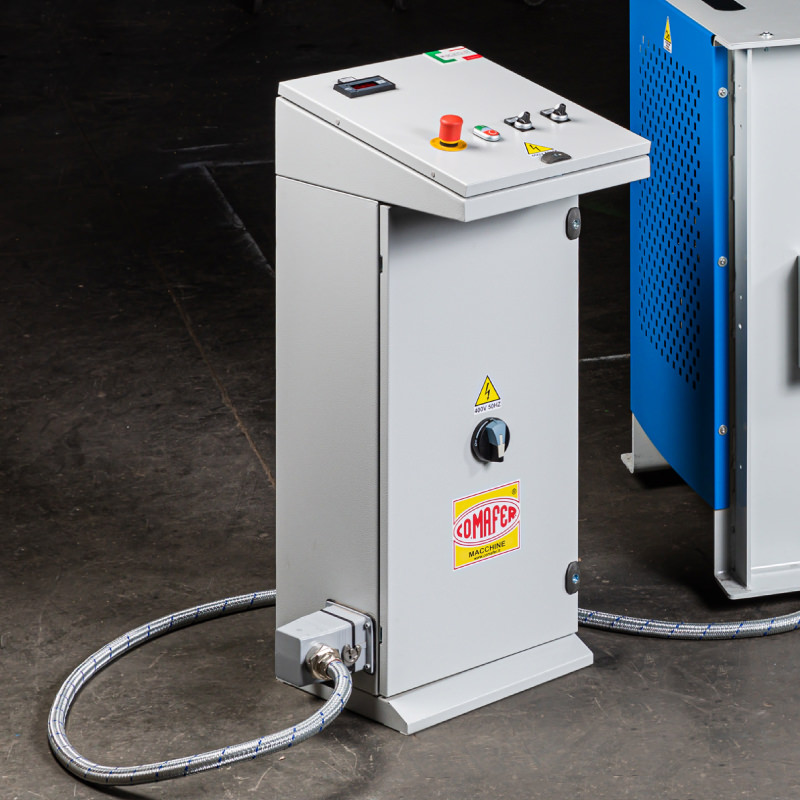 Design, compact size and ergonomics.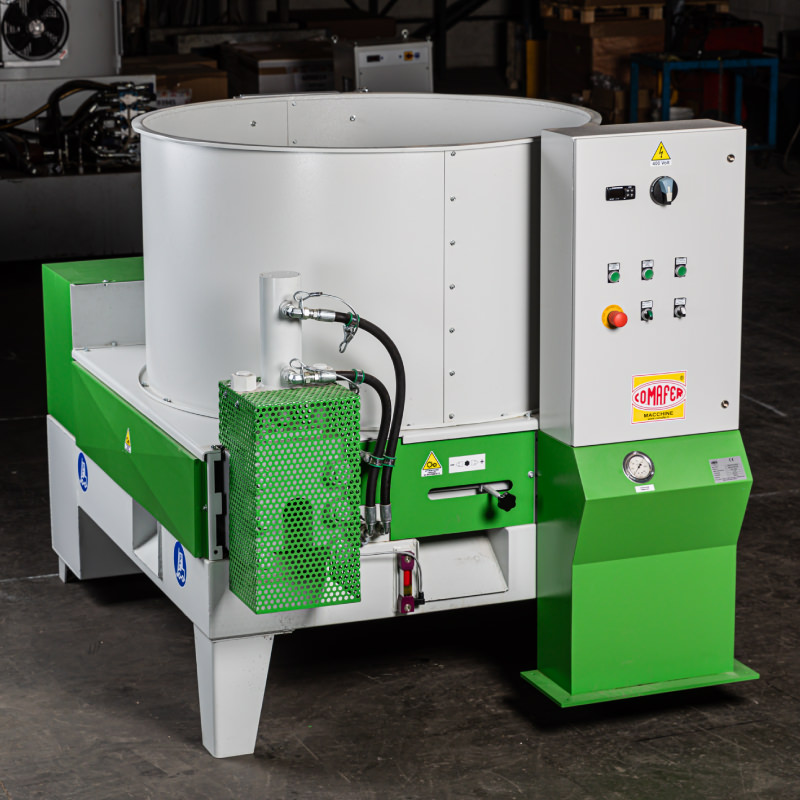 Limited running costs, reduced maintenance interventions and long working life.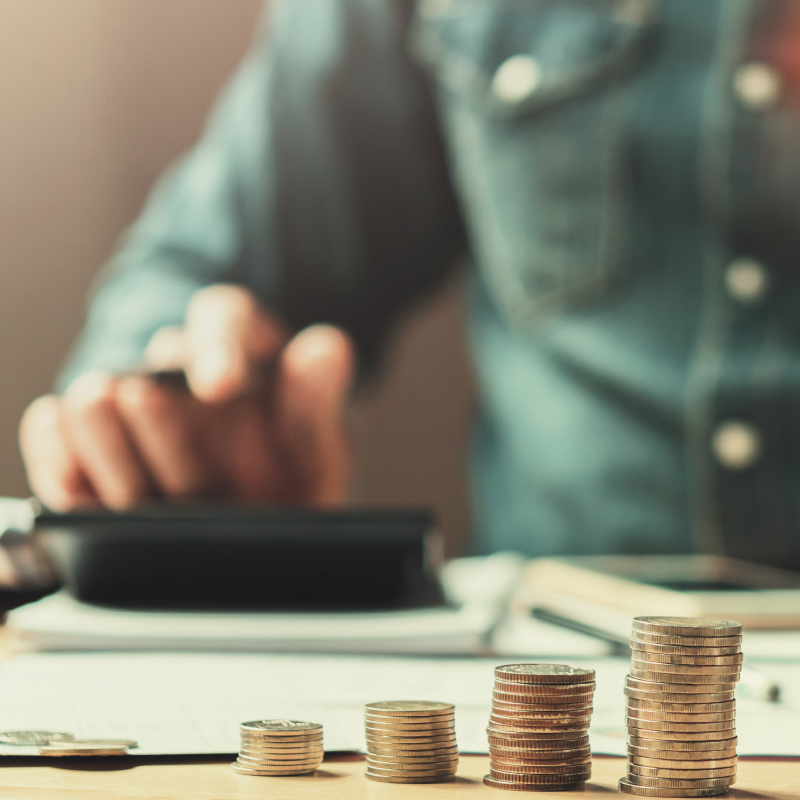 Over 130 specific checks during the testing phase on every machine to guarantee excellent quality.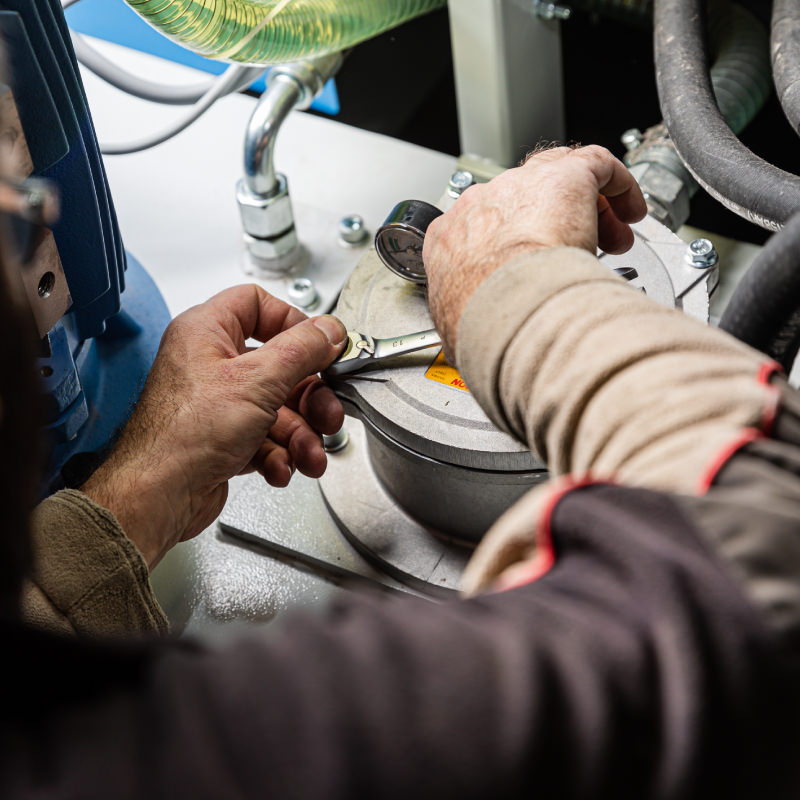 Technical characteristics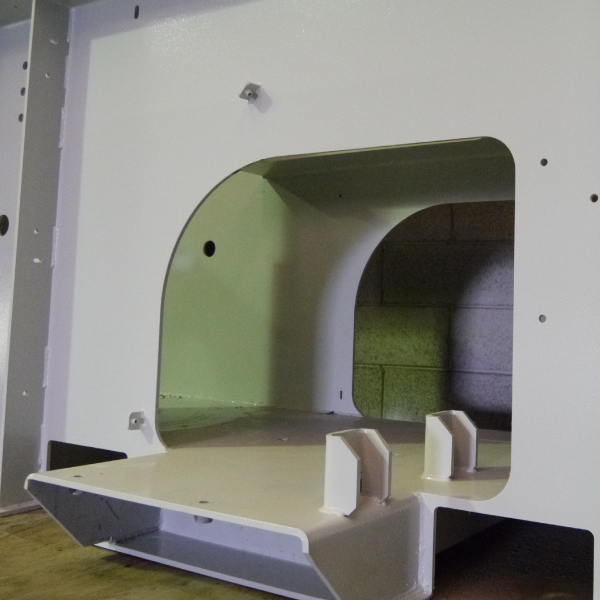 Base unit
Entirely redesigned new-generation base unit, consisting of an ultra-thick and sturdy arc-welded rectangular frame treated with powder coating. The base unit is fitted with a Tramec parallel-shaft gearmotor with pulley and belt transmission system that drives the grinding roller, bearing supports sealed against dust and liquids, a hydraulic power pack for the operation of the plunger tray, a broad loading hopper that collects and channels the material in the tray and a suction nozzle for guaranteeing adequate evacuation of the ground product.
Base unit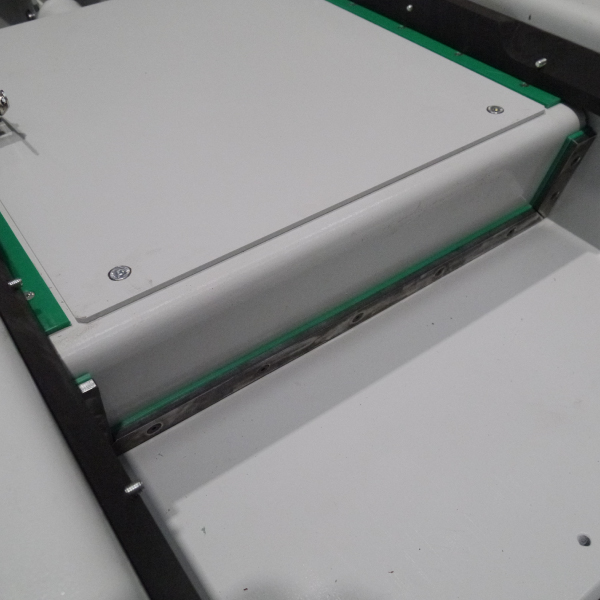 Tray unit
The tray unit consists of a hydraulic cylinder boasting excellent construction quality and reliability (its position is detected by mechanical limit switches) that drives the tray backwards so that it can receive the material falling from the hopper and forward to push the material against the grinding roller.
Tray unit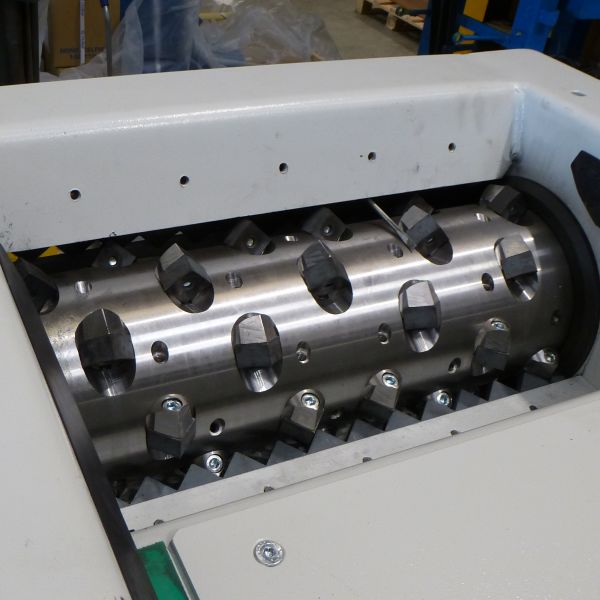 Cutters roller
Newly developed grinding roller (positioned on the side opposite the tray) with increased diameter for significantly improved performances, equipped with cutter inserts made of wear-resistant high-alloy steel which can be used 4 times. Two highly resistant Hardox toothed blades counter the cutting action of the insert.
Cutters roller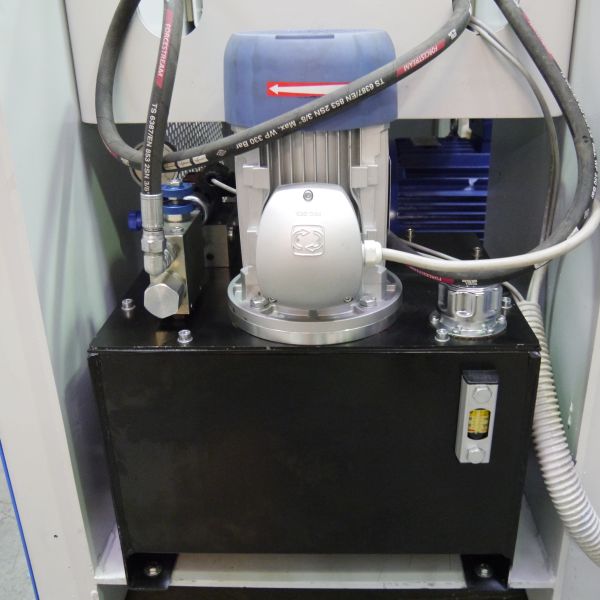 Hydraulic power unit
High-performance and highly reliable hydraulic power unit manages the operating phases of the grinding cycle. A hydraulic power pack fitted with a manifold, on which all the hydraulic components are connected, and an electric motor coupled with a hydraulic pump. The cylinder's movement is managed by a solenoid valve
Hydraulic power unit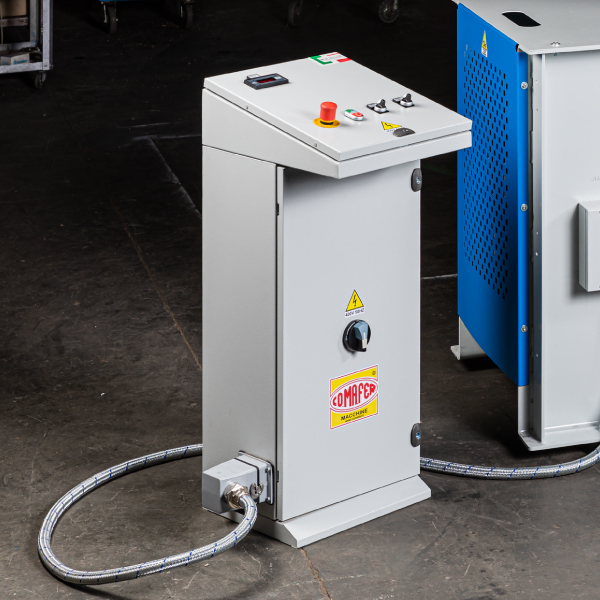 Electric control panel
IP55 electric control panel equipped with a control system with Eaton PLC and a current relay controlling power drawn by the motor, optimising production on the basis of type of material to grind.



 
Electric control panel
Technical data
Production
Kg /h
more than 300
Pusher box range
 
400
Cutters roller
No
1
Cutters roller dimensions
 
600

250
Cutters roller revolutions per minute
Rpm
100
Reversible blades
No
39
Usable blade sides
No
4
Screen gauge
Ø (mm
15
Control unit motor power
Kg
1,5
Gearbox motor power
KW
11
Maximum installed power
kW
12,5
Voltage
Volt / Hz
400 / 50
Suction intake
Ø (mm)
150
Loading hopper dimensions
mm
1050 x 600
Grinder dimensions
L (mm)

W (mm)

H (mm)
1100

2105

1870
Weight
Kg
1600